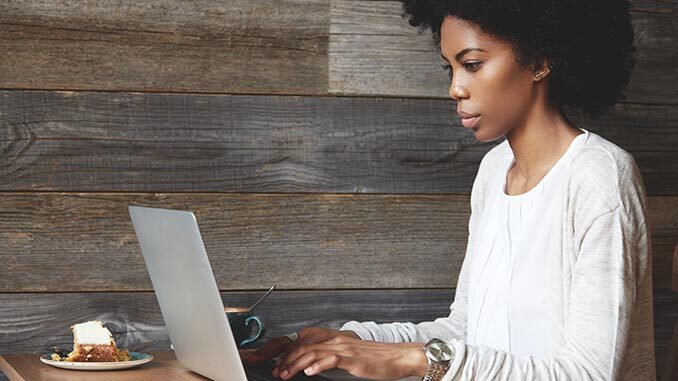 Unless you've been living under a rock recently, you're well aware that the power of the Internet has created many new and exciting opportunities.   Due to its sheer size and scope, online markets have completely changed our perception of traditional ways (bricks and mortar) of doing business.  Purchases of products are now dominated by the reach of companies like Amazon and eBay and the growth doesn't stop there.  Individual entrepreneurs can participate in this phenomenon as well, due to the explosive growth of affiliate marketing and the ability of virtually anyone to launch a successful online store.  Everyone in today's economy is becoming more and more focused on online opportunities to generate passive income to augment the current job.  And to succeed, it is often simply a matter if taking the time required in carving out your niche.
So creating a "home-based gig" based on products is easy through the use of affiliate marketing, but what about services?  Are the same online opportunities evident for service providers?  Well, the answer to that question is a resounding…YES!  In fact, service providers (such as factoring brokers) will find they can launch their home based consultancy in a fraction of the time required for an online store simply due to the more time needed to join affiliate programs and choose your products to display.  Building out on online store is a great home business but it will take weeks to actually launch.  Your consultancy as a factoring broker is much easier and realistically, it will take just a matter of hours.  You open your doors in the morning and be marketing on LinkedIn and other social media in the afternoon.
Investing in a services home business will usually require a little training but one finished, you're ready to go.  And once operational, you will then begin to truly start enjoying the many benefits from making the decision to build a home-based business such as….
JOB SECURITY:  If you if been involved with the popular and well known tech companies of late, no one needs to point out the risks associated with this industry.  Tech layoffs have been big news in 2022 and already for 2023 with major company after company slashing workforces.  Twitter 5,200, Google 12,000, Amazon 18,000, Microsoft 10,000, and the list goes on and on.  While recent reports reference robust jobs reports in the Leisure and Hospitality sector, it is difficult to replace your income as a tech coder with that of a waiter.  Home businesses, even part time, provide job security.
START PART TIME:  For most, this will be one of your favorite reasons to start a factoring consultant home-based business.  In today's economy, more and more individuals find they need a "side hustle". To make ends meet, they need something they can do part-time that does not interfere with their primary source of income.  Most new businesses you enter  require capital investment and that you go "full-time".  You may have significant money invested and you will need to recoup it quickly. That is definitely not the case with a business as a factoring consultant.
FLEXIBLE WORK HOURS:  When you have your own home-based factoring consultant business, you can enjoy a very flexible work schedule.  That doesn't mean you work less.  It just means that you can work smarter. There are innumerable ways to market this consulting business through networking and it's a business that you will find offers many ways to just invest an hour or two here and there effectively.   If you want to simply take off and go to the gym, catch a game at a sports bar, or attend an interesting downtown sidewalk event,  you can do it.
ESCAPE THE RAT RACE:  You probably can't remember the precise moment you joined the rat race.  For most, it seems it just happened and it's been down hill ever since. The key question is, where's the finish line.  For some, a winning short cut can be found in building a new, home-based career with you becoming your own boss and make all the decisions. Many home-businesses provide those features.  But, not only will a factoring consulting business allow you to say good-bye to the "Rat Race" for good, but it will also offer an exceptional career with the opportunity to enjoy residual monthly income.
BECOME AN EXPERT:  Over time, you will become a recognized expert in this prestigious niche and will be recognized as a "go to source" when it comes to assisting small business owners locating the growth and working capital they require when the banks so "NO".
LEARN NEW SKILLS:  While you may not realize it immediately, becoming a factoring consultant will offer you some very valuable new money making skills should you choose to invest in them.  Almost all factoring consultants utilize networking for lead generation.  As a successful broker, you will have opportunities to develop your writing skill (blogs and articles), relationship building (joining clubs and organizations), public speaking (podcasts), and many more.
HELPING PEOPLE:  As a factoring and alternative commercial finance consultant, you will find that helping other to finance their dreams simply makes you feel good.  Your job is to show others in need how your unique products, services, and business finance knowledge can help them solve their own problems.  They will benefit greatly from your skills.  Plus, as their business grows and their business revenue expands, your commissions as a factoring professional will grow with them as well.
PERSONAL FREEDOM & TRAVEL:  Because you will now be calling the shots, you will also be able to benefit from unlimited personal freedom.  You will be in control of travel and vacations, both of which provide you with not only personal enjoyment, but also the ability to develop new business leads from the many opportunities you have each and every time you vacation.
DEVELOP MULTIPLE INCOME STREAMS:  Income streams. You may have heard the online gurus use the term "multiple streams of income" but might not be entirely sure what it means.  In short, it means having more than one way that you bring in money.  While it can come from a variety of sources, a modern "side hustle" is the most common method of developing an additional source of income to add to that from a regular job.  Operating as an alternative commercial finance online (as many do) is an exceptional way to operative a new income stream with very low start up costs.
BUILD A TEAM / INCOME NETWORKS:  In multi-level marketing, it's known as building "your downline".  How to get others (for a part of the commission) to generate more and more sales.  As factoring consultants, you have one of the most exciting opportunities available to build a network (downline) of part time agents who will use online marketing to generate commission generating leads for you.
So are you ready to get started and take the plunge into factoring?  If so, you'll find the water is fine.  And whether you start out setting a course as a freelance brokering professional from the get go or elect to carve out a path as a part time agent, the opportunity is clearly there.  And to get started, it's as easy as joining the broker organization at IACFB, the International Association of Commercial Finance Brokers at www.iacfb.academy.