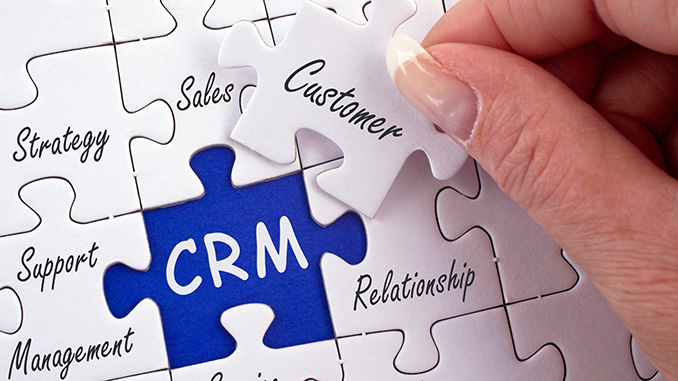 CRMs (Customer Relationship Managers) are powerful organizational and marketing tools used by virtually everyone involved in sales.  While simple referrers in the factoring industry that work strictly on social media can probably operate without one, any factoring broker with career orientations that networks on a face-to-face basis and/or utilizes any form of direct marketing to generate leads and prospects will find it indispensable and almost impossible to succeed without one .  For "professional" brokers, the business is truly a numbers game and it's not unusual for a "seasoned" broker in business for several years to have thousands of contacts to manage including both referral partners and actual "targets".  You simply cannot effectively manage marketing and prospecting activities to that many individuals without a CRM.  Here are 7 important considerations when choosing a CRM for your commercial finance consulting business.
Choosing a CRM?  Consider the Following
When choosing a CRM for your factoring business, consider the following; 
Cost:  More expensive is not necessarily better.  The business of brokering factoring transactions is actually relatively simple.  You can likely find a quality CRM for your business at under $15 per month
Simplicity: Ease of use is important.  Many CRMs are designed for large organizations with a large sales force and learning all the features of CRMs for this market segment can be time consuming.  Think simple since you will likely be the only one using it.  CRMs that are too complex tend not to get used.
Integrations:  Integrations with other common software types are important.  Most CRMs list a series of integrations that are available.  For example, many will easily integrate with an email marketing system or lead sourcing software.  Such integrations can completely eliminate the need for duplicate entries of "targets".
Mobile Friendly:  It Needs to be Mobile Friendly.  Serious brokers will be networking frequently and working out of the office frequently.  The CRM you choose needs to be mobile friendly.
Customizable:  It Needs to be Easily Customizable.  Setting up a CRM for the factoring broker business is relatively simple on most CRMs and make sure the CRM you choose is easily customized.  You do not want to invest days and days wrestling with programming and modifications to make your CRM compatible to our business.  Make sure you can "test drive" any CRM before purchase.
Support:  Read the reviews form users and make certain the CRM you choose provides good support.
Forms:  Make certain the CRM has built in forms for your website or has a user friendly integration to provide them.  Your website should "feed" leads directly into your CRM anytime someone completes a request form, providing very pleasant surprises when you log in in the morning.
As a career-oriented factoring broker / commercial finance consultant that is new to the industry, one of your first tasks will be to build compiled and segmented lists of targeted prospects for your marketing campaigns.  To do so, you will need to make the decision to subscribe to or purchase a CRM very early on.  This piece of software will literally run the marketing side of your business, so choose one well.
Recommended:  Pipedrive CRM
After having tested dozens of CRMs for it's own brokering operations, IACFB chose Pipedrive CRM for it's low cost, simplicity of operation, and support.  It is a powerful and much needed important tool that those serious about the business of brokering need from day one.  Pipedrive provides a FREE fifteen (15) day trial of its CRM for anyone but through IACFB, you can double that to a FREE 30 Day Trial by clicking here and completing the short form.