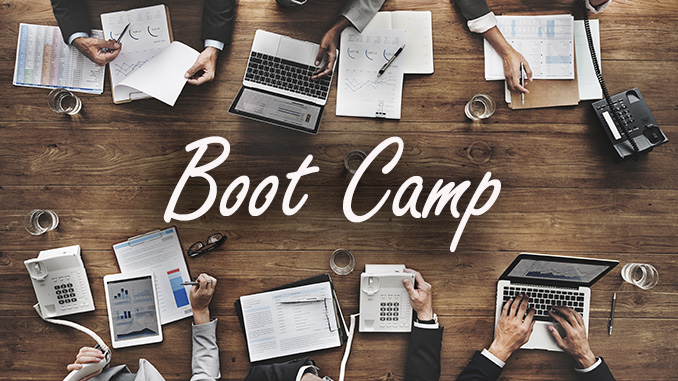 The "BIG NEWS" at the magazine for all IACFB Members is that the new Member / Referrer / Agent Training Area at the magazine is completed.  This means that IACFB will be providing FREE start up and marketing support training program for new IACFB Members and who have discovering our exciting industry.  This new facility is also provided for any and all purchasers of our popular new Kindle publication, Introduction Factoring Guide on Amazon.com.   This new magazine "Boot Camp" course includes…
A NEW Magazine "Slider" for additional comprehensive training for members and purchasers of our Amazon guide
Comprehensive startup training for new Members, Referrers and Sponsored Agents
Website discounts on DataMax SA-Series WordPress Landing Pages
A new and easier to use SQL (Sales Qualified Leads) submissions form available at IACFB.com.
Powerful New Training for Referrers and Sponsored Agents
The new Factoring Broker Magazine's Boot Camp Training for Referrers will compliment IACFB Membership, our YouTube Channel Play List for Agents, and the new Amazon Guide.  For freelance professional consultants, this is the in house program you will use to build your powerful referral networks.  For part-time home business seekers, this answers the question of…"What can I do to makes ends meet in this inflationary economy."  Today's mobile creatives can use this new program to join any industry factor's broker network, any IACFB Freelance Consultant's Referrer, or work as an agent/referrer for IACFB itself.
For IACFB's Freelance Factoring 101 Consultants, this new "Boot Camp" along with the new Amazon training guide represent a exceptionally low cost method to train an almost unlimited number of high quality "ambassadors" for your consultancy that can provide you with Sales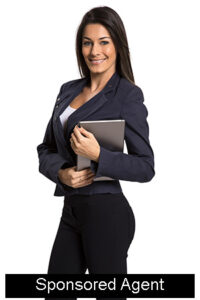 Qualified Leads simply sourced through the agent's normal social media networking or face-to-face conduits of opportunity.  With the new Boot Camp training, enhanced article support, as well as IACFB's new YouTube Channels, your referrers and agents can position themselves to uncover quality financing leads by simply…
being in the right place
at the right time
with the right financing training and tools to acquire the lead
New Article Support for Referrers on the Magazine
In today's inflationary economy, everyone need s a way to make ends meet and becoming a factoring industry referrer is a great way to do just that!  The new Boot Camp  "slider" section here at the magazine is devoted strictly to helping our new members and referrers and, of course Sponsored Agents, in developing the tools necessary to generate leads and commissions.  Learning this powerful industry and developing the "easy-to-learn" talent to generate leads means you can quickly and easily develop this business as the passive residual stream of income you're seeking.  Remember…
"The greater the passive income you can build, the freer you will become"
Todd Fleming
A Fresh New Look at the Business of Referring and That of Factoring Agent
While all IACFB trained Freelance Factoring 101 Consultants now will have the ability to "recruit and develop" expansive lead-generating networks of well trained referrers for just pennies, it is also this fresh new look at the job of referring that is the "eye opener" for many.  For almost anyone seeking out a new passive residual income, this unique and under-the-radar profession is an easy-to-reach solution with very little cost ($9.99 at Amazon) and one of the reasons is the new IACFB Video Channel designed just for Agents and Referrers at YouTube.  Matched with the Amazon Training Guide, this "team" features…
How to train and learn how to become a valued referral agent and ultimately, become a professional freelance factoring broker or alternative commercial finance consultant
How to master the hundreds and hundreds of networking options to build your residual passive income
Ways to dramatically expand the income opportunities on your IACFB's WordPress Agent website using affiliate marketing
Membership Now Under $25 plus Subscription.  Now is the Time to Get Started
Get started TODAY!
Purchase the new Kindle e-pub Intro to Factoring for just $9.99
Use the guide's PROMO CODE to join and become an IACFB Member with $10 Off
Begin your Boot Camp training here at IACFB Magazine.
No matter what your goals, there is not any better time to get your foot in the door as a Consultant or Agent in the Factoring and Alternative Commercial Finance Industry than right now.  Spend a few moments and view the latest opportunities available to you at the IACFB Magazine and our growing IACFB YouTube channels and playlists.