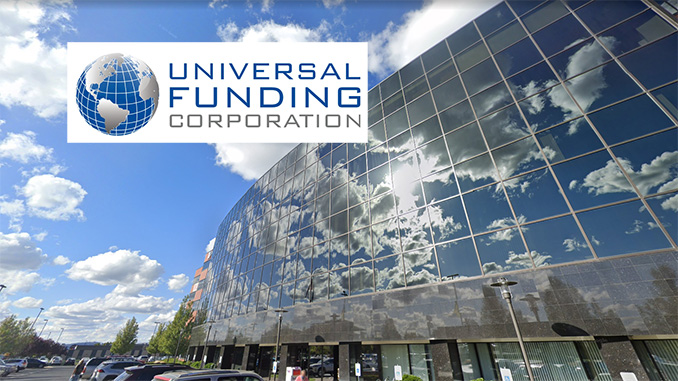 Unlocking a Win-Win Scenario: Elevating Client Benefits and Broker Commissions
Brokers earn up to a 20% commission with Universal Funding!
When you choose to partner with Universal Funding, you unlock access to a wide range of exceptional advantages to not only benefit your clients but also enhance your own success. We offer competitive rates for your clients and higher commissions for you, creating a rewarding partnership.
With Universal Funding, you get a comprehensive suite of services covering the entire invoice factoring process. Our in-house approach ensures seamless and efficient funding, taking care of underwriting, approvals, contracts, money transfers, and accounts receivable management. As the referring broker, you will be kept informed throughout the underwriting process, if desired.
However, our partnership is not solely focused on transactions. Our genuine business relationships and personalized solutions set us apart. We take the time to understand your clients' aspirations, challenges, and goas to deliver exceptional service and tailored financing strategies. Universal Funding provides outstanding customer service through our in-house capabilities, enabling quick and reliable support. When your clients need answers, solutions, or assistance, we are there, ready to provide the support they require—promptly and efficiently.
Growing Companies Turn to Universal Funding for Fast, Debt-free Working Capital.
Universal Funding has extensive experience in a variety of industries and is proud to be a funding partner helping B2B companies meet their ever-changing needs.
Here is the basic funding criteria and the industries we work with:
$25,000 minimum sales/invoice volume per month
Fund up to $20MM per month
B2B companies
Temporary Staffing
Oilfield & Energy
Light Manufacturing
IT Consulting
Transportation
IT Consulting
Transportation
Wholesale & Distribution
Who Qualifies for Invoice Factoring?
Companies that …
Cannot get adequate bank financing
Are growth-oriented
Need working capital
May have tax issues
May have a negative net worth
May be working through bankruptcy
Start-ups with strong debtors
Broker Commission Rates
As a valued referral partner, we appreciate your contribution and offer one of the most competitive compensation schedules in the industry. With commissions as high as 20% of earned revenue, your earnings increase as you refer more clients. Universal Funding pays residual commissions monthly for the duration of the client relationship, which typically extends beyond one year, ensuring a minimum of one year's worth of referral commission payments.
Download our Broker Agreement to start offering your clients a range of financing options and join us in transforming their access to capital. Together, let's redefine industry standards through exceptional service, personalized solutions, and a seamless funding process.