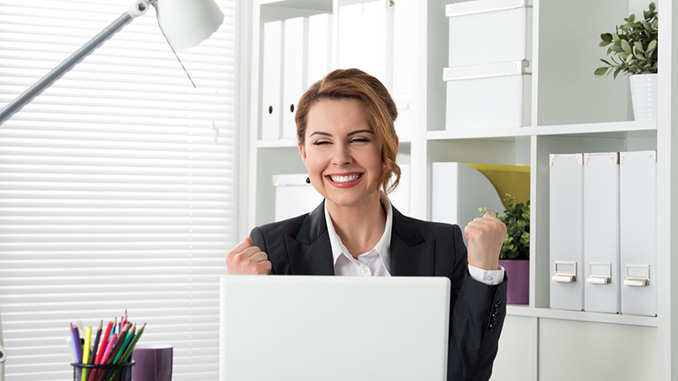 When it comes to home-based enterprises, one of the most popular and affordable historically is that of Private Mortgage Note Broker.  As a business model, it could not be more simple.  Thousands upon thousands of private mortgages are created every year when a home or building is sold but the buyer could not qualify for a bank loan.  To accommodate the sale, the seller of the property agrees to hold the mortgage after typically receiving a reasonable down payment.  The business of the Private Mortgage Note Broker is simple:
Find a holder of a private mortgage who now needs cash and wants to sell
As the broker, introduce the mortgage holder to an institutional note buyer
The institutional buyer will offer a discounted purchase price based on loan balance and interest rate
If the seller agrees, the broker earns a fee
Simple…right?
But there is a problems.  Private mortgage notes are often excellent investments.  They are collateralized by real estate.  They typically offer very attractive monthly payments and with income at interest rates much higher than an investor can earn in a time deposit (CDs) at a bank.  So most holders of private notes are not interest in selling and especially if the institutional buyer discounts the sale price.  And while commissions earned on the occasional note sale are attractive, there is simply not enough note sales every year to turn this in to a truly profitable business.  It's a good part-time enterprise.  But still, way too many home-based entrepreneurs abandon this business after little success.   And for many, their note broker training (and there has been a significant amount) has been lost.  But, with current economic conditions being what they are, prices on food and living expenses sky rocketing, and with recent bank failures front page news and with their business loans drying up, this may be a truly golden opportunity, for those with training, to revisit the mortgage note industry and "attack" this unique business the right way.
How You Should Attack the "Current" Note Business
Most of who have been engaged in the private note business and many of which failed, looked at this as a "stand alone" business.  They thought they would find plenty of notes to buy or broker.  Commissions would roll in.  But this is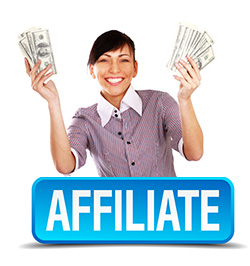 where they made their big mistake.  THIS IS NOT A STAND ALONE BUSINESS!  It never has been.  It is too difficult.  This is why Mortgage Note brokering has usually been a component of the Cash Flow Broker Industry.  To succeed, the brokering of mortgage notes has to be a part of a larger home-based financial enterprise.  An enterprise that focuses on all types and kinds of finance products that include consumer finance solutions as well as commercial solutions.  Note brokers need to retrench their efforts and their focus.  And with today's inflationary economy littered with major bank failures, there is no better time to launch a FINANCE SOLUTIONS ADVISORY SERVICE.
What is a Financial Solutions Advisor Business?
With the trajectory of this economy, this business should be at the very top of any list for home-based enterprises.  This is business the pairs a knowledgeable entrepreneur (you) offering many unique cash-related solutions WITH a powerful website offering many of those financial solutions at the click of a button. An "Affiliate Button".  Make NO MISTAKE about it.  This is a dynamic web-based business taking full advantage of the latest trends in affiliate marketing and in particular, affiliate programs offering financial solutions.  This is a business opportunity right now that is tailor-made for former discount note brokers who want to put their knowledge back to work.  For home-based entrepreneurs, this is a clean and efficient business with "legs"….or unlimited potential for growth and income as you add and add new in-the-need financial products (and commissions) with affiliate marketing.
How You Structure This Enterprise
A Financial Solutions Advisor Business has two fundamental parts each with its own commission opportunities:
Broker/Consultant/Advisor Commission Opportunities:  These are your traditional commission areas including Mortgage Notes, Cash Flow Products (structured settlements, inheritance advances, etc.) and additionally Business Finance Solutions (factoring, asset-based loans, merchant cash advance, etc.)   These are the product areas where YOU refer leads to institutional buyers or finance companies and YOU make a commission paid directly to you from the institution.
Affiliate Marketing Commission Opportunities:  Affiliate commissions are generated by links on your website director to your affiliate partners.  This is where the magic comes in.  There are literally thousands of financial-related companies that you can choose to associate with.  And it is really this simple. Any time a visitor view the product by clicking your website link and purchases.  You get paid.  Somebody clicks you link to "Best Credit Cards?  They sign up…YOU GET PAID!.  Need a new home mortgage or refi and a visitor clicks on your affiliate link?  If they choose your advertised company, YOU GET PAID!  Affiliate marketing "supercharges your website…and it's that simple.
Depending on how you structure your search on Google or DuckDuckGo, query the "Most Profitable Affiliate Marketing Niches" and you virtually always find "Finance" in the Top 10 Affiliate Niches mentioned.  So this is why we say, "don't let your discount mortgage note training go to waste".  Mortgage Note liquidations or cash outs are a great product to complement your complete package of financial tools and services.  Count on Mortgage Notes as a solid contributor of 10% to 15% annual earning. Depend on business finance at a slightly larger supplement at 25% – 50%.  Then learn how affiliate marketing partnerships can fill in the blanks.  But in this fragile economy where cash is king, don't, under no circumstances, let your mortgage note training go to waste!  This economy (and what's coming) is the perfect industry to be active in almost any finance business or niche.