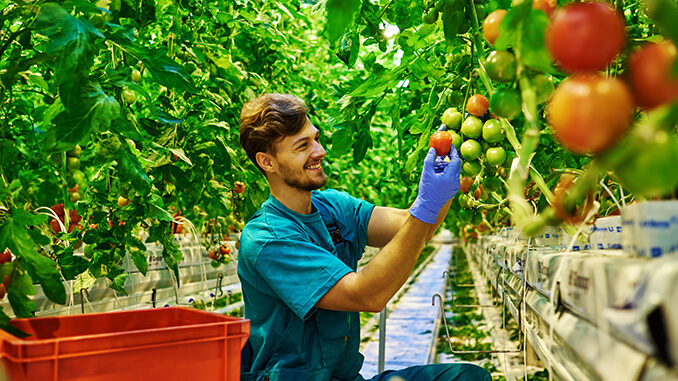 Factoring trade receivables linked to food and the sale of goods and services in the agricultural sector can be very difficult for factors.  In fact, many factors have a strict policy against factoring "anything that grows".  Still, as with all difficult niche areas, a small group of factors have developed a process or formula which reduces the risk to the extent that financing can be performed confidently.
The problem with financing invoices related to foods or goods that are perishable (fresh produce, meats, flowers / plants, etc.) is, of course, spoilage.  This is one reason that factors who do provide such services in this "fresh" niche, will usually advance at a much lower rate, holding additional reserve for spoilage.
Another major problem when factoring agricultural products is something called the PACA Laws (Perishable and Agricultural Commodities Act).   PACA Laws are similar to the mechanic's liens found in the construction industry and provide growers with the rights to file financial damage claims if they are not paid for shipments and are victimized by buyers and merchants.  A grower not paid for its shipment of produce, can file a claim with the PACA Trust and if valid, will have the right to "prime" a lender for payment upon an invoice.  For example, a grower not paid for tomatoes shipped to a ketchup manufacturer, will have the right to claim invoice payment from a grocery store chain which purchased the ketchup.  If a factor or similar lender is financing the manufacturer and expecting payment upon the chain store's invoice, it could suddenly find itself in second position for payment due to the PACA claim.
Another issue that makes financing foods even more difficult is the ability to fully ascertain what is and is not covered by PACA.   Certain foods may be exempt from PACA if processed in a certain way.  Others may not.  Such ambiguity elevates financing agricultural products to a level of high risk and an area where only very specialized lenders with significant PACA experience  will tread.  When performing lender research as an industry broker and building your lender database, make certain you locate at least one or two factors who provide services in this important but difficult niche area.
Not Always an Attractive Niche for Brokers…But Look for "Gourmet" Opportunities
While factoring manufacturers of food products can be an exceptional area in which to market, the growers of produce and food generally are not.  This industry tends to have very low margins and payments for raw food are usually made quickly.  Astute brokers, however, will find exceptions.  For example, growers of plants that sell to large chain stores or even to general contractors can make excellent factoring clients as can those that manufacture mulch and fertilizer.  Keep your eyes open for gourmet opportunities in the food industry industry as they are relatively easy to find.