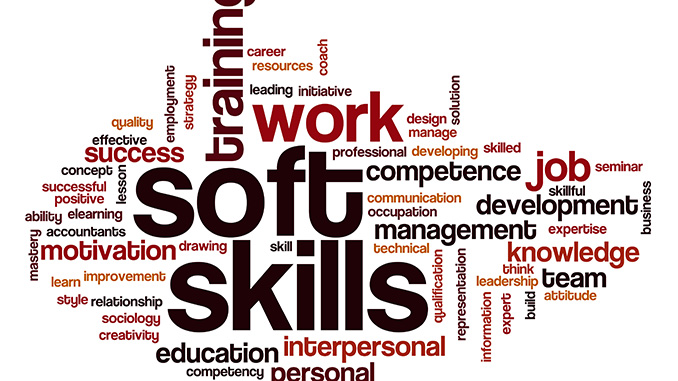 Very few (if any) individuals entering the business development side of the factoring / asset-based finance industry, are prepared to do so successfully from day one.   Real success as a factoring broker requires a unique combination of both hard and soft skills, which seldom appear naturally, nor can they be found in a description of any college major or similar concentration of studies.  Soft skills are something you will need to develop to succeed in any type of consulting profession.  And commercial finance consulting is no different.  You will need to focus on building your soft skills.
That's probably good news for industry "newbies", since most entering the broker community will have no significant advantage over others.  For example, university graduates majoring in finance and even MBAs will have little real knowledge of factoring.  And the very few that may have some knowledge of the inner workings of factoring and other business finance alternatives will likely have developed none of the "soft skills" necessary to succeed on the business development side of the industry.  In almost every case, such skills will need to be developed by you over time.
Skill Sets and Personal Characteristics to Develop
There are dozens of skill sets and personal traits which are defined as soft skills.  But for those launching a business as a freelance factoring broker, there are several of really premier importance where you will need to focus some attention.  These are:
PERSONAL SPEAKING SKILLS: You must have a good command of the English language and there really are NO exceptions here.  You should both speak and write fluently.  If you need to upgrade your speaking skills, start doing so immediately and there are hundreds of free or inexpensive methods available for doing so.  It is very difficult to project the professional image required as a commercial finance consultant and build the right kind of relationships necessary for success, if you cannot speak English fluently and write skillfully.
PRESENTATION SKILLS:  Developing your small audience presentation skills will add thousands to your income each and every year.  You will probably find as you develop your language skills, your presentation skills will improve right along with them.
WRITING SKILLS:  Solid writing skills are one of the more difficult soft skills to develop.  If you are one of the many chattering away on Twitter and other social media, you are probably losing your grammatical competence faster than it can be replaced.  When it comes to networking, being "published" will help significantly in establishing credentials.  If you lack good writing skills, look into taking a local college course or two to help develop them.  They will assist you in establishing your expert status.
SELF CONFIDENCE: This is another personal trait and necessity which will probably improve substantially as you develop your speaking and communications skills.  From a purely "hard skill" product knowledge standpoint, passing the broker Proficiency / Certification Exam administered through the IACFB (International Association of Commercial Finance Brokers) will go a long way in providing you with the self confidence you will need to project your expert status when networking with local banking and accounting professionals.
 PERSISTENCE & PERSEVERANCE: Those that can overcome challenges and deal with obstacles will find a much easier path to success as a commercial finance consultant and this is especially true when you are first starting out.  The exceptional income potential which accompanies successful entry into this industry is waiting for those self-starters that have determination and can stick with it.
NETWORKING / RELATIONSHIP BUILDING SKILLS: The ability to be both interesting and interested at the same time in conversations is important.  Building relationships based on an "expert status" in your field will go a long way in creating the fertile ground required for developing profitable referral networks.  As you develop your marketing and networking skill, face-to-face networking is the 800 pound gorilla in the room.   In fact, if you can become a talented networking pro and successfully build relationships with professionals you meet in banking, accounting, and law, and can combine that with perseverance, it will only be a matter of time until your business succeeds and succeeds in a big way.
Start Building Your Soft Skills Today
Virtually all types of consulting careers are hard work and commercial finance consulting is no different.  The good news is that successful consultants tend to make a lot of money and those involved in factoring and alternative commercial finance products are no different.  A well developed set of soft skills can dramatically assist you in entering the industry and diminish the time between entry and success.  Take an inventory of your soft skills early on and work on ways to update / upgrade those where you believe you're weak.  Building your soft skills are essential to your success as an industry freelance consultant.