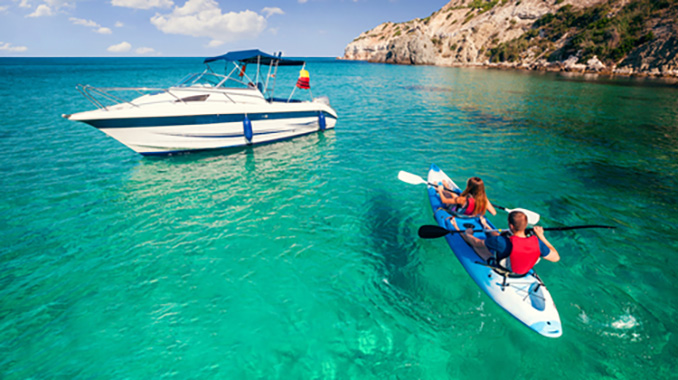 Whether you are entering our industry as a referrer (sponsored agent) or you are focused more towards a professional career as a freelance commercial finance consultant, your business counts on your ability to network.  In fact, polls taken year after year of successful factors attribute 50% or more of all new financing clients sourced for the firm are the result of a referral or a networking event.  And the GREAT news about networking is that, unlike most direct marketing that almost always requires some kind of cold call / warm call prospecting follow up, networking for lead generation is almost always focused around an event that is fun.
So…there are hundreds of ways to network and to build meaningful relationships and one way is always through sports.  Not "that" into sports for networking?  Looking to try something out NEW and to give your life a shot in the arm?  Then, why not try a sport that not only fits your new exciting factoring broker lifestyle, but also one that provides you with the ability to meet a completely new, unique group of others where you can potentially build some great referral relationships.  While brokers and consultants can always pick up a golf club or get into swimming (or even scuba), the problem is that those sports, though they will certainly make you more healthy, are most often typically sports that you enjoy with very small groups or sometimes by yourself.  This short article is about networking for business relationships.  And here are four sporting endeavors and opportunities that will change your lifestyle and that…
provide you with a great way to help you stay a little bit more healthy (or at least get you out of the house) while you enjoy a sport or past time that features skill and competition.
get you involved with a sport where you will meet others in larger groups and where relationship building is not only possible, but very likely.
With that in mind, below are 4 (four) sports that are guaranteed to get you out of the house, boost your health, and position yourself to build some great new relationships for networking or for new clients for financing..
Brazilian Jiu Jitsu
There are dozens of options when it comes to martial arts training but Jiu Jitsu is high on the list.  This is also a great sport for women (our female brokers) and there's a good reason for it.  You see, jiu jitsu is designed for weaker, smaller opponents to be able to dominate larger ones using learned technique rather than brute strength.  If you doubt it… just ask Gisele Bundchen.
Jiu Jitsu is called "the gentle art".   It is popular among all physiques but those that are relatively thin individuals can find it more effective because Brazilian Jiu-Jitsu emphasizes flexibility, agility, and knowledge of human anatomy over applying immense strength.  Here is a great video.  It's a GREAT sport and a GREAT way to meet some really cool people.  It's also an excellent way to stay in peak condition while you learn how to Protect yourself in today's world.  And you know what?  This is an exceptional sport to get the whole family involved in.
Cost:  Another great feature regarding Brazilian Jiu Jitsu is the cost.  Typically, you're talking the monthly cost of a special gym membership and depending the "belt" of the instructor, the monthly cost is around $150 – $250.  You will also need equipment such as a Jiu Jistu Gi (uniform), mouth guard, white belt, etc.  But…you're still in with under $200.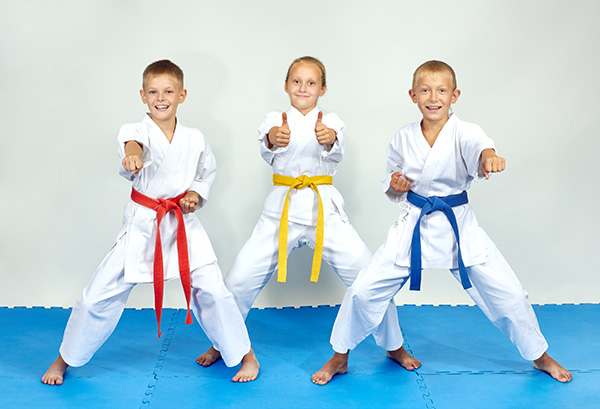 Tennis
While we know that pickleball is all the rage right now, there is no comparison with tennis.  Tennis is an exceptional sport that you should be playing for many reasons. Not only does it build strength, stamina, and fitness, but it has a wide range of mental and emotional benefits. These include building self-confidence and self-esteem, reducing stress, and maintaining cognitive abilities.  Taking a few lesson from a USPTA teaching pro will put you on the right track.  Invest early on renting a "ball machine".  In a very short time, your pro will introduce you to other players at your level.  USPTA has a very good rating system.  But…be forewarned.  Tennis will consume you.  As you gain the necessary skill in this sport, you will find yourself meeting hundreds of new, like-minded individuals when playing local (and some not so local) sanctioned tournaments.
Cost:  Tennis is not a cheap sport…but it's beautiful.  Racquets…you will need two.  They must be identical racquets.  Strings break and you will need to have them re-strung.  You need lessons from a pro to get yourself on the right track.  Let him or her help you in racquet selection then consider 10 to 20 "Group Lessons" to get started from a coach.  These will typically be just $10-20 per lesson.  Eventually, you will need some one-on-one training.  You'll spend $50 $100 per lesson.  Clothing is all over…but it also is not cheap.  While practice clothing is not expensive, regular play apparel is a bit trendy…and especially for women.
Kayaking
It doesn't take long to realize just how much quality exercise kayaking provides to your body.  With kayaking, you'll get all the benefits of the rowing machine at your gym BUT, with a kayak, you will enjoy moving your micro-vessel through the water while, at the same time, enjoying some exceptional scenery.  Virtually any town of size will feature kayak clubs.  Some focus on sightseeing, others abound with anglers.  Some even get involved with white watering.  This is also a sport for those that like to travel and especially if you love fishing.  Additionally, this is now a "big money" sport with exciting tournaments.  And, with out saying, the number of interesting people you'll meet and build new relationships with on your adventures and meet ups is almost unlimited.
Costs:  This is also a sport you can get involved with for a reasonably small admission price if you purchase used equipment to get started.  For example, a quality 12 to 14 foot popular Wilderness Systems kayak will run in the $1,200 to $1,800 range which is reasonable.  You can typically buy an identical used boat at a 40% to 50 % discount.  Additionally you will need roof racks (Yakima) or a small kayak trailer to get you where your going.  But, other than some great fishing equipment, that about it other than some tan tan cream.
Motorcycling
Joining a bicycle club is a great sport that offers unlimited potential to get yourself in shape, out of the recliner, and to meet, new and exciting friends.  The cost is well under a thousand dollars to outfit yourself perfectly and there are always cycling clubs and group aplenty.  But here, we wanted to turn it up just a notch and raise the bar into the stratosphere a bit when it comes to networking opportunities.  Consider getting involved in motorcycling and joining a motorcycle club.
One of the most exciting aspects of being a member of a motorcycle club is becoming a part of something that's bigger than yourself.  Roughly, 8% of individuals in the U.S. already own motorcycles and the average age of a rider is 50 years old.  Seventy-one percent (71%) of owners use their bikes for recreational purposes.
So, motorcycling is a great past time and it's a great way to meet people.  In fact, being part of a motorcycle club takes you right through the networking phase of meeting others and moves you into relationship building for your business.  With motorcycle clubs, there's also a strong bond that comes with it. There's an understanding that you're a part of a loyal group.  Respect and trust come with this "sport".
Costs:  Here, of course, you are making a significant investment in your vehicle and there are several types of bikes that you will need to consider so its right for you.  You have sport bikes, "naked" bikes, cruisers, touring bikes, and more and it is literally how you intend to enjoy this sport.
Just Get Active
Many brokers and consultants just simply lose their focus when it comes to what makes them successful in this fantastic business.  In the long run, building relationships is the clear winner when it comes to lead generation and that's not only true when it comes to professional consultants but this also bodes true for agents and referrals as well.  Join in with sports and be prepared to meet real people.  These previous ideas will help you to go to places, events, meetings, conferences, etc. where you'll be meeting the right people…and people that may provide great business leads. Start building solid relationships.  As part of a group or club, following up with the people that you meet is easy.  Get involved with a new activity…and get started TODAY!