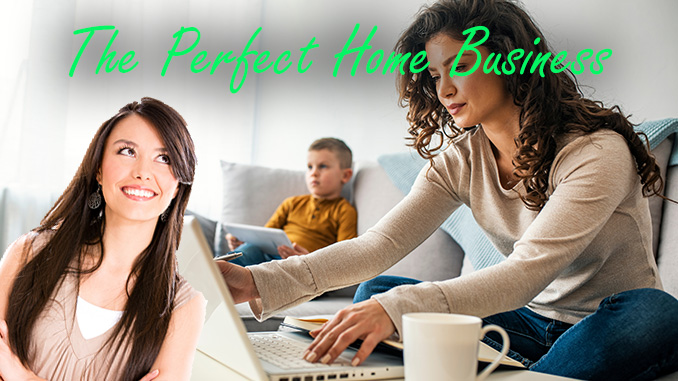 For many of today's hard working individuals, more and more are finding it "beyond difficult" to make financial ends meet at the end of the month.  With spiking inflation and food, rent, and transportation soaring, the failure of "Biden economics" has made making a normal, everyday living challenging to say the least.  The problem is easy enough to grasp. With the current economic trends, more and more individuals are finding the pursuit of financial independence fleeting.  As Robert Kiyosaki says "Its an issue of single source income".  And this explains the current and growing momentum of launching some type of home businesses with the ability of reverse this financial course.
The shift of seeking the attraction of starting a low-cost home business versus taking a second (or third) job has never been more alluring.  From its economic advantages to the flexible lifestyle it offers, a home business can pave the way for personal financial success, even with limited resources.  Whether you're a stay-at-home parent, a creative maverick, or an ambitious go-getter, this article on lays out a compelling case for embracing one today's most one unique and low-cost yet high-reward enterprises in the realm of home-based entrepreneurship.  Read on and be introduced to the business of factoring and the under-the-radar home business known as Sponsored Agent.
So What is a Sponsored Agent in Factoring?
Plain and simple, a Sponsored Agent in factoring is just a fancy way of describing an industry lead referrer.  Historically, commercial factors have always paid individuals for referrals.  In fact, true career industry alternative commercial finance (ACF) brokers and consultants have always referred to factoring as the "jewel of the industry" due to its near-legendary residual commission referral payments.
Unlike career professional industry brokers and consultants, however, a sponsored agent is simply an entrepreneur that has stumbled on to this income opportunity and decides to make a part time home business out of it.  In this enterprise, an individual will usually have a sponsor that provides a little factoring industry knowledge and training and in return,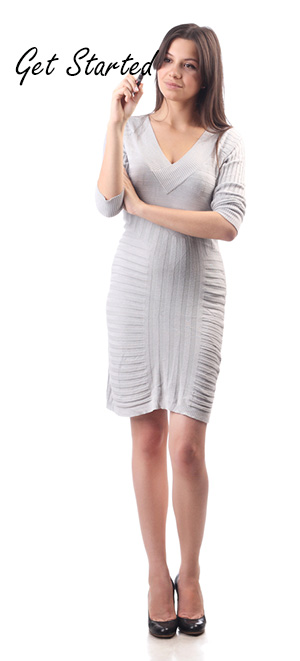 that person refers all the periodic leads they generate to that factor.   To operate as a sponsored agent you:
Connect with business owners that needs factoring
Refer that business owner to an appropriate factor
Get paid with a referral commission
Sponsored Agents are "lead generators".  They are independent and are never employees of the factor.  They have zero paperwork to do.  The do little or no expensive direct marketing or mailings.  And…they do absolutely no selling.  They simply generate leads and usually for the business development staff of the factor or sponsor.
How to Connect for Leads. Its Much Like Affiliate Marketing
And it really is that simple.  And from the home business standpoint, it excels at meeting "low cost – high reward" criteria.  And once you submit your firs accepted client or deal to the factor, you will immediately understand how this can be your answer to today's challenging economy.  This business has many traits of today's ultra popular affiliate marketing including:
How They Work:  Sponsored agents find their SQL or Sales Qualified Leads for their sponsoring factor through networking.  Sometimes, sponsored agents are active as "movers and shakers" in their community. They belong to and are active in local clubs and multiple organizations.  Most agents, however, are simply modern content creators.  Using the internet and social media, they create awareness of what they do.  They focus on websites and website blogs, linking their informative articles and posts to social media just like affiliate marketers.
Low Cost:  From the standpoint of a home business, almost nothing is as economical as affiliate marketing.  You can host a website for around ten ($10) a month and pick up a catchy domain for for a "sawbuck" a year and you're ready to go.  A home does note get more economical than that.
Marketing:  If you are one of the aforementioned movers and shakers in the community…GREAT!   Most sponsored agents however, use social media.  They connect with others with their great posts about…well almost anything.  Networks are networks.  You can build them with social media almost effortlessly.  And social media is FREE.  In edition to building prospects for future clients, as a sponsored agent (a referrer), you are also building a "downline".  Many of your own social media networks of connections are referrers to you.
High Return:  As a business, the earnings potential of operating as a sponsored agent is exceptional by any measure.  In almost every case, the clients you refer are long term.  Very few only utilize factoring on a short time basis.  And since your referrals finance their invoices every month, you get paid every month.
Startup Tools:  What You'll Need
So if you follow Robert Kiyosaki, one of the keys to becoming financially independent is "Starting Multiple Online Businesses".  And what you will need to get started as a sponsored agent is:
Become a LinkedIn Member.  Other social medias are fine but LinkedIn is essential
Find a sponsor for training.  Many factors have basic training available or IACFB (International Association of Commercial Finance Brokers) has training as low as $10.
Get hosting and a basic website.  DataMax Marketing has very inexpensive web hosting, domains, and basic website templates for this enterprise as agents.
Set up an account for email marketing. (We recommend Mail Chimp with a FREE plan to get started)
So What Are You Waiting For?
In an era driven by online interactions and rapidly evolving consumer preferences, the art of working as an entrepreneur has transformed dynamically.  The modern internet has become a visually immersive experience.  It is "the place" to start your next business and as they say, "Jump In… The Water's Fine!"
Home business entrepreneurs and their enterprises are continually embracing new and innovative ways to captivate and convert their modern audiences into customers.  Among these transformative tools are websites, blogging, and video.  Entrepreneurs, such as sponsored agents, are thriving and have emerged as low cost formidable champions. They are transcending traditional sales approaches and creating a powerful avenue for engagement and new sources of revenue.  Whether you're a seasoned entrepreneur or you need to come up with a new engaging idea to launch as a new home business, that of a factor's sponsored agent can be a great choice.  It can be a game-changer that propels your much-needed monthly income to new heights.