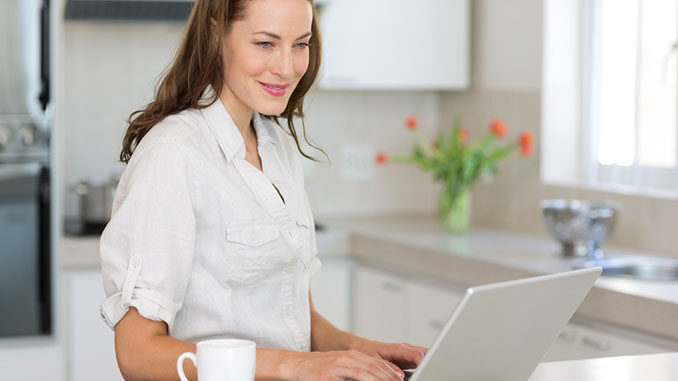 For freelance brokers and consultants, building networks is the fastest pathway to your success.  Using LinkedIn and your local Chamber of Commerce is a given for building your critical networks of bank lending officers.  Though your membership to your Chamber of Commerce is not free, it is important none-the-less.  LinkedIn, however, is free and you will find that most of your local lending officers are on LinkedIn so you should be active on it.  But there is another network you should be generating at the same time that is just as important as you network of lending officers.  And that is your network of "Sponsored Agents".
The 2023 IACFB Sponsored Agent Program is a unique program for those brand new to the industry as well as existing part-time factoring brokers and cash flow consultants.  It represents a "semi-partnership"  which features mentoring and marketing support by IACFB staff.  With Sponsored Agent, we do everything to help you succeed and to get your first deal including your first monthly residual commission payments.  IACFB's Sponsored Agent Program features include…
Special DataMax Sponsored Agent Website  (See Sample)
Powerful Video Salesman
Active Blog
Free Training Access here at the IACFB Magazine
The IACFB Sponsored Agent Program is a "how-to" mentored program and teaches you how to open your consultancy and get started on a "professional basis".  The Sponsored Agent's Program has two parts…
The "AGENT":  A part-time lead generator primarily using networking to produce leads
The "SPONSOR":  This is the Freelance Consultant, an industry factor, or IACFB itself to provide to provide support
Freelance Broker Training at Factoring 303 at the Academy
For IACFB Partners as well as all Freelance Consultants, the Sponsored Agent Program is a semi-mentored program / partnership that helps you build a vitally important lead generating network.  Successful freelance brokers must build networks for lead sources as well as lists of prospective clients.  Freelance consultants will build …
bankers and local lenders
local accounting professionals
factors and lenders
local S.C.O.R.E. and SBDCs  (Small Business Development Centers)
sub-broker sponsored agents  (very important)
The great news is that all of the above is accomplished through your FREE membership on LinkedIn, Twitter, and other social media as well as your local opportunities for face-to-face networking in your community.  But IACFB helps.  In Factoring 303, we show you exactly how to "connect" and start building those critically important networks which will generate leads and ultimately clients.
How Building Sponsored Agent Networks Helps You Succeed
Once you have built your "army" of sponsored agents, you will now have a powerful "downline" to generate leads to prospect.  We help you build these networks with the IACFB's special WordPress Landing Pages for sponsored agents which includes a NEW Website Video Salesperson and it works this way.
Through building your networks, IACFB assists you in driving visitors to your Sponsored Agent website
Your Video Salesperson Explains the Benefits of Factoring
Your Video Salesperson Offer the FREE booklet…"When Banks Say NO"…the Small Business Guide to Factoring
When the visitor downloads the FREE booklet, both you and IACFB staff are notified
IACFB follows up with the visitor with a phone call and offers a FREE Terms and Conditions Letter (Proposal)
You enter the prospect in your CRM (Pipedrive) and it is setup in your deal tracking in Pipedrive
If the prospect becomes a commission-generating client, the Sponsored Agent and IACFB shares the factoring fees or other commissions
Fee and Commission Sharing with Sponsored Agents
IACFB's Partners share fees with their agents and that sharing arrangement is very modest and straight forward
Factoring Clients:  Standard Industry Commission are shared on a 50% / 50%
Other Types of Clients (ABL etc.):  as agreed based on size
NOTE:  Agents websites with VIDEO are focused exclusively on factoring so those prospects that qualify for other financing forms are not common.
Affiliate Marketing Fees Earned and Sub-Broker Referrer Network
For IACFB Partners, building a network of "sub-agents" under this program is a not only an import task for lead-generation but is also a great source of revenue for you, the freelance broker.  The Sponsored Agent program takes referrals to a whole new level, giving you the ability generate additional refers (agents) through IACFB  As a "Partner" of IACFB, you are provided with your own personal affiliate link.  Your "Special Website" includes this link for those that are interest in joining the program.  When using your personal link when signing up…you earn the affiliate bonus.
The "BONUS" of this lead-generating program is that the cost of setup for the training and website landing page for each new agent you sign up is $99.95.  You, as the IACFB Sponsored Agent earns 25% of the cost for the new agent's program ($25) plus you earn 25% of the monthly hosting fees).
Get More Information
Building networks of "Sponsored Agents" is vitally important for all freelance consultants and should be one of your premier tasks as you enter the industry. We have provided several recorded podcasts specifically for this program over at the IACFB's YouTube Channel.  Click the button below to view.