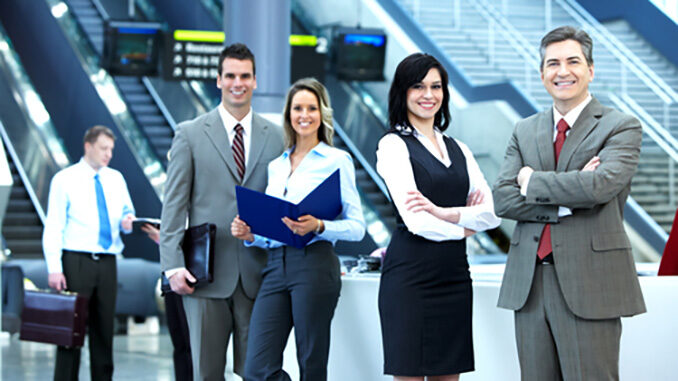 While most know the various career paths available to members of the IACFB (International Association of Commercial Finance Brokers), one is unique and has been requested many times since we started the new IACFB YouTube channel and that is, "What is a Registered Guest" at the Campus?  Well, very simply, Registered Guests are members of the Sponsored Agents Program who are sponsored by an industry factor.  And…it works like this.
In addition to providing training for full time "career" brokers and consultants at IACFB with the two freelance career broker programs, the most popular program today is the Sponsored Agents Program for part time individuals at IACFB.  As the name implies, Sponsored Agents have a training and support "sponsor" and that sponsor will be either…
IACFB:  you will be an agent for IACFB Wholesale Operations
a Freelance Factoring Broker:  you will be working with a member of one of our two career professional programs
an Industry Factor:  you will be an agent working with of one of the industry's many factoring firm
A REGISTERED GUEST at IACFB, is member of an industry factor's referral network that is using the special training program here at the IACFB's Magazine.  This program is typically an "add-on" when a factor is running a contest or promotion.
Registered Guest Campus Privileges 
Registered Guests are temporary IACFB members with special privileges here at the magazine.  They have…
How to Enter and Sign Up for the Program
While the standard membership for IACFB is comprised of $99.95 one-time tuition plus a minimal $4.95 monthly subscription, entering the special Registered Guest Campus Training area for agents is FREE WITH the sponsorship of a participation factor.  Typically, a participating factor will offer FREE IACFB training when announcing a contest of some type or kind.  A participating factor with have a "PROMO CODE" (provided by IACFB) and these codes usually provide access for 30 days.  So, for that 30 day period, when signing up new brokers and launching their sales contest, new agents will be able to sign up as an IACFB Registered Guest for FREE for 30 days.
Upgrade Option
The new agent has complete access to Registered Guest training for 30 days after which time…
Access to the training area with expire…OR…
The Registered Guest can "Upgrade" to Full IACFB Membership with unlimited to the additional training areas as well as website options.
Learn More About the Industry
While the actual cost of becoming an IACFB member is just minimal (just $99.95), a hundred dollars is a hundred dollars in today's economy.  This unique special program, ONLY AVAILABLE THOUGH INDUSTRY FACTORS, as a great way to get your foot in the door of this exciting (and profitable) industry.  To get started, make certain you begin to "connect" with industry factors and their BDOs (business development officers) on LinkedIn.  They are very easy to find and make certain you are on their mailing list so you benefit from any future contests, promotions, or bonus commission opportunities that will also provide IACFB Registered Guest Training as part of their program.