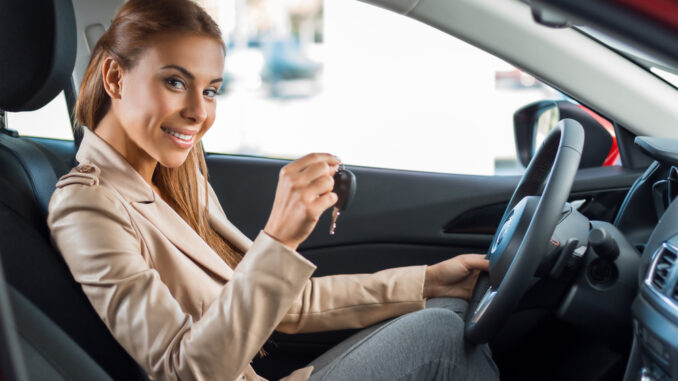 For many consultants, new vehicle affordability continues to sky rocket as the current high-interest rates and soaring inflation under the Biden economy make many new car monthly payments out of reach.  For many, the decision to purchase a shiny new vehicle in the current economy has been put off month after month.  Anxious buyers are left hoping that dealer incentives or new, more affordable models will make this normal middle-class purchase more acceptable.  The Cox Automotive/Moody's Analytics Vehicle Affordability Index, an index that measures new vehicle affordability hit a record low in 2022. The number of median weeks of income needed to purchase a new vehicle hit a record high of 44 weeks.  This is compared to pre-pandemic pricing where the index hovered between 33-35 weeks for nearly a decade.  For a decade, the average new-car payment in the US drifted along at about $400 a month. That's about as much as the typical American household can spend for a new vehicle and still meet other major expenses.   The average monthly auto payment has now hit a record high of $777, almost doubling from late 2019, according to Kelley Blue Book owner Cox Automotive.
There is no question that career factoring brokers and consultants require a reasonable vehicle that makes a good impression when meeting prospective clients or members of your referral network.  In most cases, you will also need a vehicle that is new enough to be dependable, one that can accommodate 4 passengers, and also one that gets reasonable mileage. But how about a little fun?  Below, we list three great new vehicles that will not break the bank and are in the $30,000 range.  Set yourself apart in the crowd with these three examples and that are flat out fun, fun, fun to drive.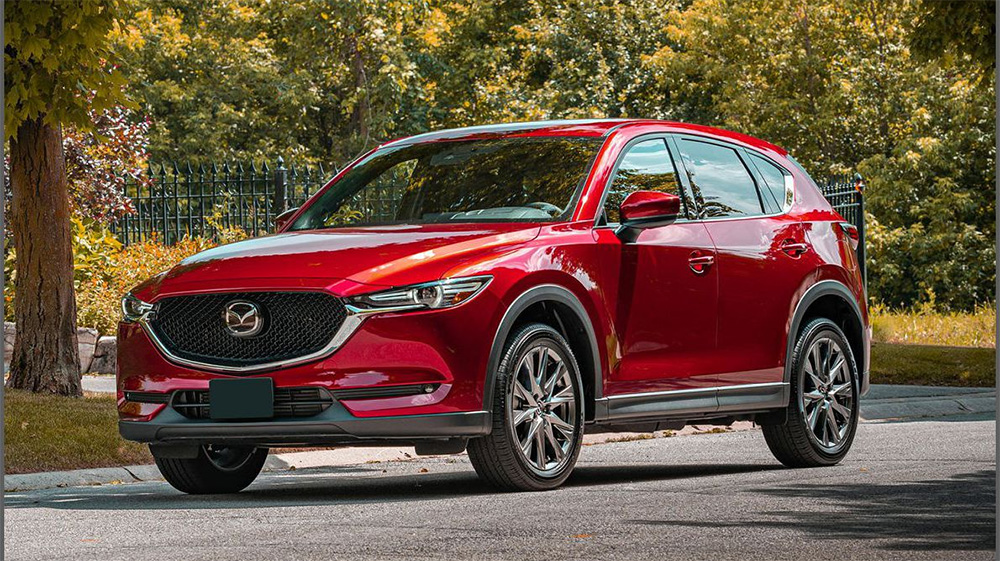 Built In Off Road Fun:  Mazda CX-50
The all-new 2023 Mazda CX-50 easily claims a top spot on this list with a $27,550 starting price.  For less than $30,000, you can purchase a midrange CX-50 Select trim that gets a 187-horsepower four-cylinder engine that makes enough power for everyday adventures.  A six-speed automatic is standard, as is all-wheel drive, and as with all Mazda vehicles, the CX-50 features the fun-to-drive handling that carries on the company's tradition.  In virtually all road tests, the Mazda CX-50 is unanimously praised for providing an exhilarating driving experience, accurate steering, yet a comfortable ride.  But it even gets better.  If you have a bit of outdoors wanderlust, the Mazda CX-50 will literally dazzle your eyes with accessories and features that will draw you in.  Camping, cycling, kayaking, surfing,…you name it, the CX-50 may well be the vehicle for you.  Click here to view the Mazda CX-50 lifestyle accessories.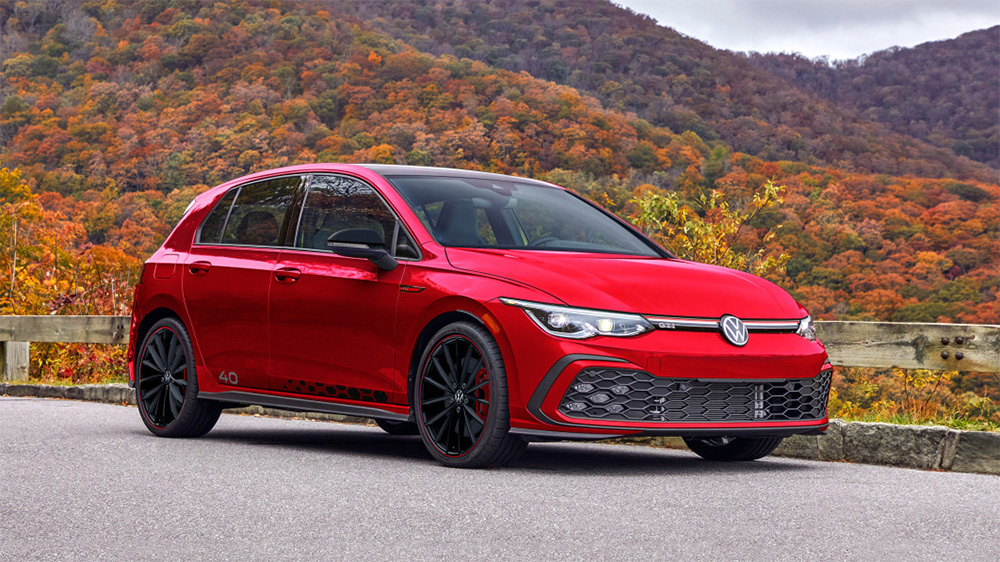 More Fun Than a Race Car:  Volkswagen GTI
The GTI was redesigned for the 2022 model year, complete with updated styling and more modern interior features, but the most important part of the re-style is this… the GTI still possesses the fun-to-drive features that has made it a performance icon. The GTI features a turbocharged, 2.0-liter, 241-hp four-cylinder that is a leader in this segment.  It powers the front wheels through either a seven-speed automatic or a fun six-speed manual transmission.  Its cabin is spacious in both the front and the back and, like every GTI since the nameplate's inception, there's plenty of room for cargo under the hatchback door.  Inside, the Golf GTI features a modern design dashboard that is dominated by two large displays…a 10.3-inch gauge cluster and a 10.0-inch touchscreen.  With its 0-60 acceleration right at 5 seconds, this is a car that will make you yearn for a twisty back stretch of road every chance you get.  Check out current info and offers at Volkswagen USA's website.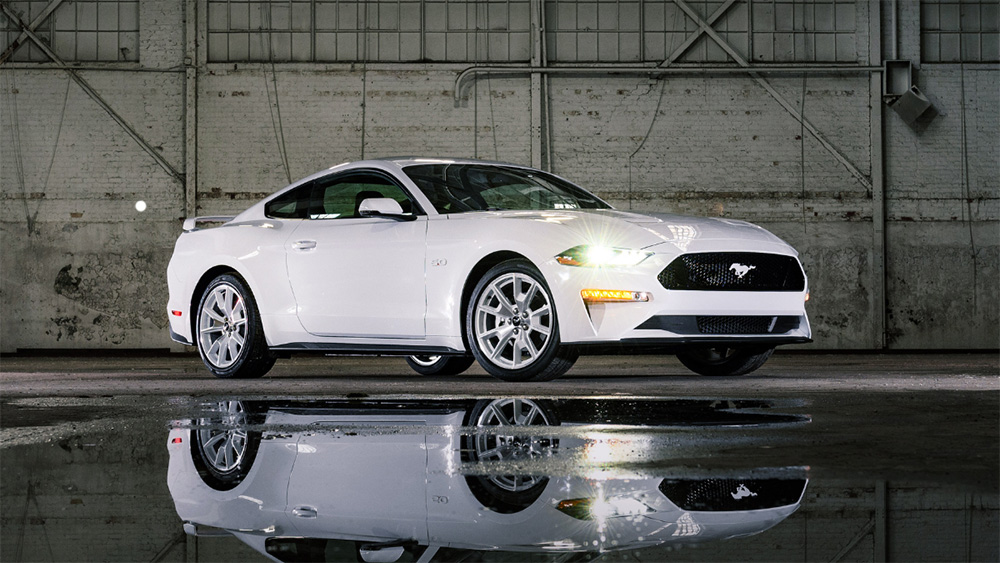 Spacious and Sporty:  Ford EcoBoost Mustang
This entry point for Ford's Mustang comes standard with a 310-hp turbocharged inline-four EcoBoost engine mated with a six-speed manual transmission. While its closest muscular rival, the Chevrolet Camaro, has a more ergonomic interior, the Mustang's larger back seat and better outward visibility make it a much easier choice to live with on a day-to-day basis.  And also don't be fooled by its cylinder count of just 4, this standard EcoBoost mill pumps out 310 turbocharged horsepower and has enough punch to embarrass most other vehicles on the road.  This stellar performance is combined with exceptional cargo space and makes the 2023 Mustang a high-performance, highly desirable daily driver.  The back seats, which actually have more than enough room to sit and be comfortable in, also stows by pulling a strap and folds easily by hand.   Should you need to transport up to a dozen carry-on bags for a great road trip, the Mustang can do so with ease.  Additionally, this fun-to-drive Ford wins with the biggest center-console bin among all competitors.  Check out Ford's latest offers on the EcoBoost 2023 Mustang.