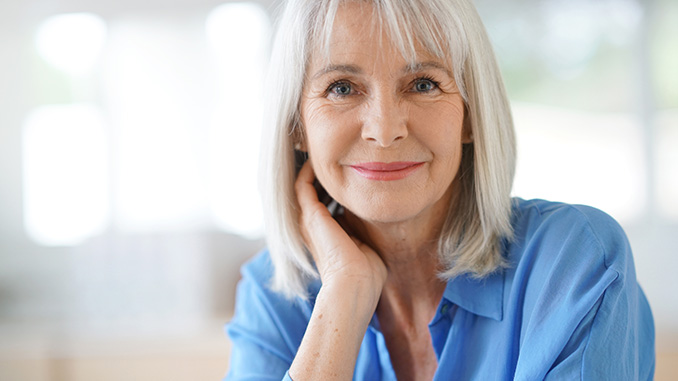 Polls of factors and alternative commercial finance lenders continue to evidence that roughly 50% of all new clients for their services are generated through some form of networking and all successful brokers are aware of the need to build relationships with lending officers,  accounting professionals, and others.  Few brokers, however, actually develop what is likely their most powerful networking opportunity.  That is, few develop their business under a true "agency concept" and create a Factoring Broker Agency.
Though not a marketing campaign in the traditional sense, devoting time and effort towards the creation of your own "agency", made up of independent "referrers" who will send leads and business your way, is one of the most productive business development programs career-oriented factoring brokers can undertake.  Meeting traditional sources of referral (lending officers and accounting professionals) in your local community through networking takes much time and effort.  Building quality relationships with them takes even longer.  New brokers will need to attend many networking events over many months just to begin that process.  Wouldn't it be great if you could just "advertise" for network members?  Well…actually you can.  And… it's relatively easy to do so when you decide to create, construct and develop your own network of nationwide sub-broker agents.
Creating an "agency" is similar to creating a "down line" in multi-level marketing and can mean enormous commission dollars for those that take the agency concept seriously and invest the time to develop it…professionally.  As opposed to most marketing campaigns that require significant dollar output, building an agency can be completely "cost neutral" or even be a positive revenue generator when utilizing "agency building programs" such as the "Sponsored Agent Programs" supported by the IACFB (International Association of Commercial Finance Brokers).
The Agency Concept:  Formalizing Your Referral Network
For the most part, you'll find candidates for your agents program to be individuals seeking to develop some kind of part-time, income from a professional home business.  And the great news is there are literally millions of such people, in today's America, looking for an opportunity just like you can provide.  The problem most such candidates have is that they currently work a regular 9-5 job so they are limited to a great extent in their home business choices.  Becoming a referral agent for you, however, can fit perfectly into their schedule, as much of their work will be performed after hours networking locally or on social media and strictly on an occasional basis.  To formalize your agency, you will simply need to provide each agent with…
some basic training in factoring and business development
a WordPress factoring broker special landing page
the ability to "piggy-back" on your periodic orders for marketing aids (brochures, flyers, mail stuffers, etc.)
a project / goal to work towards each and every month
your ability to follow up on your periodic leads and engage in conference calls with prospective clients
The "Job" of Your Agents
One of the great characteristics of building an agency is that the job of your agents is so simple.  In fact, agents are simply referrers and their single job is to give away an "offer" of some kind such as a FREE booklet.  When a request comes in for the booklet, your agent has provided you with a SQL (Sales Qualified Lead) to follow up on.  It's really that simple.  And the more agents you enlist, the more SQL you will have.
Zero Costs to Set Up Your Agency
One of the most attractive features of developing your factoring consultant business using an agency concept is the low cost.  In fact, if done correctly, the only cost associated with setting up an agency will be the cost associated with IACFB's Sponsored Agents Program, is the cost associated with training with is provided with a "special course" at the Academy called Factoring 101 "Lite".  This is a cost you your agents and not to you.
You Set the Minimal Costs Per Agent
Just as your cost under the agency concept are minimal, so are those of your agents.  Through IACFB, an agent selected by you for the program will pay only $12.95 per month for their landing page setup and a fee to access to Agent training.  Additionally, you control the fee that YOU charge to become an agent.  The standard cost of the Agent Program is just $99.95 plus the cost of the Agent's website domain ($14.99 per year) Their only additional expense will be to invest in some business cards.  That's it.  The agent Landing page is included with your program and each installation includes a FREE business email per agent.
Offer Discount Basic Training for Your "Best" Agent Recruits
Basic training in factoring and business development for your agents is easily provided with IACFB's Academy and Factoring 101 "Lite" as well as IACFB's NEW Channel on YouTube.  The Academy online training and our expansive mix of YouTube videos provides the right mix of factoring knowledge along with lead-generating networking tips to make your agents productive.  Most individuals that are drawn to becoming an agent as part of your "agent concept" are looking for strictly a part-time home business opportunity that offers the ability earn "real money" and aren't seeking a full time career objective.
Setting Monthly or Quarterly Projects or Goals
In today's inflationary economy, everyone is a part-time home business seeker which is one of the primary reasons an agent relationship with you is more attractive than a standalone freelance factoring consultancy.  Many home business entrepreneurs just do not have the time to develop and implement their own full time business and required marketing campaigns.  For your Sponsored Agent candidates, their regular 9-5 day job simply prohibits it.  They do, however, have time to enjoy social media and to "bird dog" for you and even assist you in your marketing campaigns.
So as a "sponsor", you should always have a planned event your agents can work with you on.  An example of such an event is an informative teleconference on factoring for business owners. Schedule your event out 30-40 days in advance.  Use your agents to help you "fill the seats" and provide small, immediate awards to those that supply the most attendees.
Commission Sharing Arrangements
All professional freelance factoring brokers have active "Referral Programs" for those that send in occasional leads.  For those leads, the referrer will typically be give a $100 gift certificate to the romantic restaurant of his or her choice.  For career factoring brokers that utilize the agency concept, commissions earned from referrals will typically be shared on a 50% – 50% basis with their agents.  Freelance brokers will also provide periodic contests and incentives to keep their agent engaged.  Promotions do not need to be large, usually with a value less than $100.  They should, however, be based on productivity, such as rewarding the agent that is responsible for the most attendees at your next guest speaker teleconference or the agent that generates the most leads within a specific period of time.
Where to Find Quality Agent Candidates
There are thousands of productive locations where you can place ads for agents both online and off.  LinkedIn is, of course, your #1 source for finding agent candidates.  Additionally, well known platforms such as Craig's List can readily by used and ads placed in such online opportunities can be formatted to primarily advertise for factoring clients, but then supplemented with an "Agents Wanted" addition below your classified's main ad body.  Spreading the word on social media can quickly go viral as you tell everyone you meet or that follows you to "tell a friend" about your unique home-business opportunity.  There are very, very few home-business opportunities that can compare with commercial finance consulting (factoring broker) and it's unique residual commission paid for referrals and especially considering the ability to work this business from any place and at any convenient time.
Placing Ads on IACFB's LinkedIn Group Feed
All Freelance IACFB Freelance Brokers as well their Sponsored Agents belong to the IACFB's LinkedIn Group and for building your network, this is the place to always place your add if you are running an "Agent Expansion Campaign" or drive.  Additionally, that LinkedIn Group benefits significantly from those that view the new YouTube Factoring Broker content on the IACFB channel and playlists.  In fact, this channel has a specific playlist dedicated specifically to enlisting good, quality candidates for your agency and Sponsored Agent Program.
Ready to Start Your Own Factoring Consultant Business?
Becoming a home-based factoring consultant and beginning to earn a share of the factoring industry's near legendary residual commission income is easy with the training and marketing support products provided by the International Association of Commercial Finance Brokers.  Learn more by visiting IACFB today!