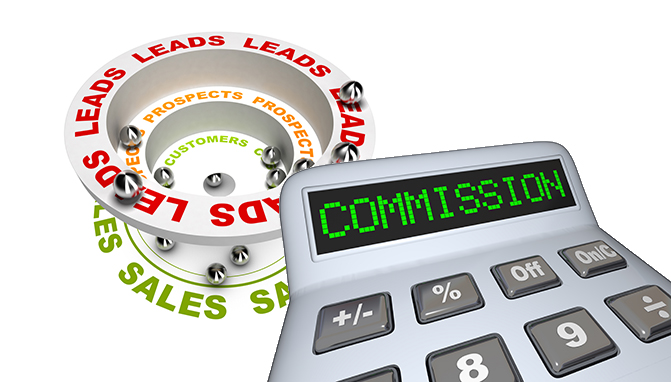 Website forms are a critical component for all factoring brokers when it comes to your lead-generating arsenal of tools for marketing.  Standard forms will include:
Referral forms used by your referral networks (bankers, accountants, agents, etc.) to send a lead in for you to follow up on
Forms from prospective clients requesting a FREE factoring / financing proposal (Terms and Conditions)
Forms from prospective client requesting one of your FREE OFFERS (downloadable PDF booklet, report, case study, etc.)
Requests to join your email / newsletter list
The vast majority of professionally designed websites are now constructed using the WordPress platform so many contact forms used on such websites use WordPress plugins for form construction such as WPForms, Contact From 7, etc.  Other options for web forms include embedded forms created by an email program / platform you will used for marketing such as MailChimp, Constant Contact, etc.  And finally, one of the most powerful source of web forms available will be those provided by your CRM software (Customer Relationship Manager) such as Pipedrive.  Here are some of the differences.
WordPress Plugins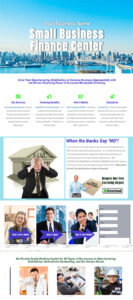 When you build your beautiful new factoring broker website (or have one built for you) most will use a standard and FREE plugin for that task.  WordPress itself does not include code for forms although you can build forms using WordPress itself using html if you are a sophisticated "coder".  But for almost all forms for your site, you can use a WordPress "plugin" to create any style of high-quality forms you can imagine.  They can be used to gather business names, owner contact information, and information about the type of financing needed by the business.  While there are dozens plugins for forms, one of the most popular FREE plugins for forms is WPForms.
WPForms is a FREE plugin although it has a "Pro" version for a fee which greatly increases the plugin's functionality and uses.  However, for your factoring broker website, the FREE version will provide you with all of the forms you'll need.  All forms on your standard factoring broker website are simple forms that collect some very basic information about the visitor's business or financing needs and then contact information.  The WPForms plugin is very easy to use, bullet proof, and even offers a Google Captcha to protect from most spam.  Copies of form submissions, once filled out and submitted, are automatically forwarded to your website's email box for you to pick up, view, and follow up on.
Forms Email Marketing Platforms
A second alternative when it comes to forms for your broker website are the forms provided to your with your chosen Email Marketing Platform.  This forms are much less powerful but they do provide function for tasks such as building your prospect mailing list.  These forms are often used as "popup" forms and when a visitor completes the form, they are automatically subscribed to your business mailing list for bulletins and newsletters.  Additionally, subscribers using these forms can be included in your email platform's "automations" or a pre-programmed series of emails that "drip" content to prospects periodically.  These forms and email platforms using automations are very powerful tools that help to build your email lists, relationships with your visitors, and make them much more receptive to your periodic "warm" calls.
CRM Forms
Virtually all quality CRMs (Customer Relationship Managers) provide built in forms that can be easily embedded in your WordPress website.  Not only do these forms tell you when visitors request financing proposals, additional information, FREE offers, or subscribe to your newsletter list, but the submissions automatically display in your CRM's sales pipeline.  Virtually all career-oriented factoring brokers take advantage of their CRM's form capabilities  since this ultra-powerful sales tool is what is used to actually run the business development side of their business.  CRM forms are typically very easy to build and customize and then simply embed in your website.  And there is nothing like waking up in the morning after launching a direct mail campaign and finding a dozen or more sales qualified leads waiting for you in your CRM's pipeline.  Though these powerful CRMs are not free like the WordPress Plugins or many Email Platform forms, these CRM forms can literally help you run your business day in and out.
Supercharge Your Lead-Generation with VIDEO and an Offer
While visitor contact and offer opt-in forms are a standard lead generator for any website, one of the key components for successful list building of prospecting is featuring a FREE offer.  Here it is all about content and you always make certain that your website provides a FREE booklet, report, short course, or similar that a business owner / visitor can download.  Use social media to help announce any "valuable FREE report" for business owners on your site.  To "supercharge" your ability to build prospect lists, consider additionally including a VIDEO for your website.  Video is now almost the norm in web-related lead generation and one of the most popular resources for such videos is at TalkingHeads.com.
Learn More and See a Sample
One of the easiest example of this type of lead-generation system in action are the sample template site available to members and subscribers at IACFB and through DataMax Hosting. 
Want to learn more about factoring and the business of becoming a professional business finance broker?  If so, visit www.IACFB.academy.