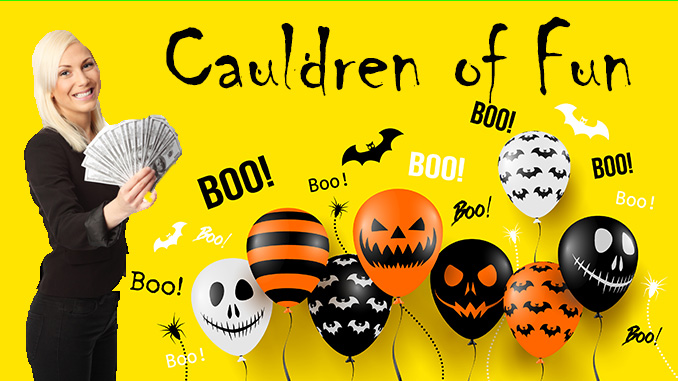 Are you an entrepreneur seeking that "perfect" part-time home-based business that will provide you monthly income to meet today's economic challenges?  Would you like to quickly grow this business into a full time professional career with status, prestige, and a true six-figure income?  If so, the IACFB's Sponsored Agent's Program may right for you.
Sponsored Agents are IACFB part-time small business finance consultants.  They are part of IACFB's lead generating team that work with local small business owners in need of financing and usually due to the inability to access traditional bank loans.  Sponsored Agents typically work with business owners in need of  "alternative commercial finance products" which include commercial invoice factoring, revenue based term loan products, and equipment loans and leasing.
The Cauldron of Fun Challenge 
The IACFB's Sponsored Agent's Program is a first step and an "always affordable", low cost doorway into the prestigious career of Commercial Finance Consulting.  And with our "Cauldron of Fun" Challenge, its even more affordable with our Challenge Discount Spinner Wheel and here's how it works.
Enter the Contest.  It's FREE! 
Enter the Cauldron of Fun Challenge.  Its totally FREE.  The IACFB Sponsored Agents Program is just $99.95 with website.  But you're about to earn a DISCOUNT.
Spin our Cauldron Wheel
Write down your "promo code"
Then visit our FREE Factoring Training Course. Its completely FREE and you only need to click here.
Read the agent's manual and the provided additional articles
Take the agents "certification exam"
Join the Program and Take Your Discount
We will have your link to your complete training at the Boot Camp and you website operational in 24 hours.
$25 Off
$10 Off
FREE Membership
$50 Off
$10 Off
$25 Off
$75 Off
FREE Membership
$10 Off
$25 Off
FREE Membership
Winner $100
Get your chance to win IACFB products!
Enter your email address and spin the wheel.
Win IACFB training and more!
Our in-house rules:
One game per user
Cheaters will be disqualified.