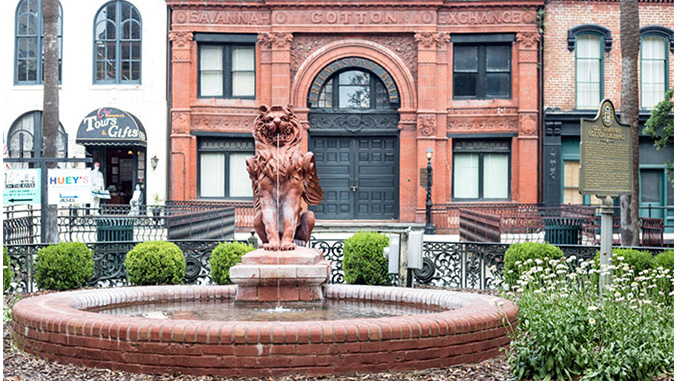 Thanks to its rich history, Savannah, Georgia boasts beautiful, enchanting sites around every corner. Savannah is a charming Southern escape where trendy boutiques meet art and alluring architecture draped in Spanish moss.  You can easily spend a full day strolling down the city streets that can take you back in time nearly three hundred years.
Savannah's Districts
Savannah is broken up into multiple city districts with each one having it's own style and character as well as never ending opportunities for entertainment and dining experiences.
Historic Landmark District: the Historic Landmark District contains many of Savannah's many museums and monuments.  Here you can walk the cobblestone streets of this old downtown hub featuring homes that are centuries old.  The Historic District offers the chance to explore and encounter much of what makes Savannah so wonderful.
Victorian District:  Like the name implies, the Victorian District features over 50 blocks of Victorian architecture and holds Savannah's first suburb.  Here you can explore the beauty of the beautiful homes lining the streets but can also enjoy any number of the restaurants and shops also found here.
Starland:  Starland is considered an artist's haven.  This district brings together unique dining experiences, artists galleries, and vintage shopping. As American Lifestyles Magazine says; "You never know what you'll find while wandering through this district, but you won't regret the time spent exploring all this area has to offer."
Moon River District: The Moon River District offers six different historical sites to explore along with a waterfront village for visitors. Here you will find the University of Georgia Marine Education Center and Aquarium and can learn more about the Gullah-Geechee culture through a guided tour at the Pin Point Heritage Museum.
River Street and Factors Walk
River Street is one of Savannah's most popular destination. And, located at bluff's level behind River Street, Factors Row and Factors Walk which are now home to a plethora of unique shops, inviting cafes and historic hotels.  Just wander up the cobblestone walk from River Street, climb the steep steps and you'll find yourself on the bluff and looking at the backside of the old waterfront warehouses, once an activity hub for the cotton industry, and now home many not-so-secret businesses.  Hundreds of years ago, factors made their way from the waterfront warehouses to different places in the city to sell and buy cotton.  Factors Walk was named these cotton factors. And as a factoring broker, Factors Row and Walk are part of your heritage.