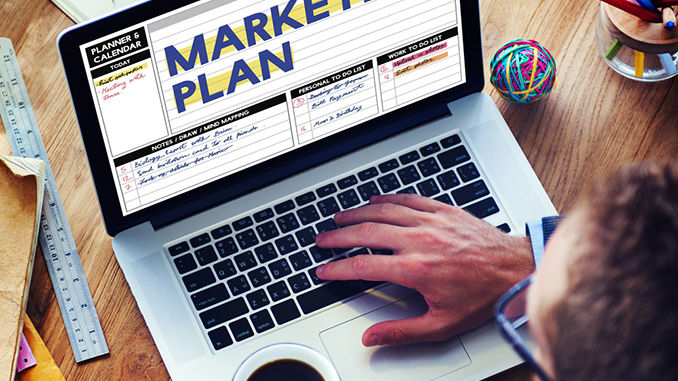 For freelance factoring brokers and commercial finance consultants, all those in the industry quickly learn that this is a business that revolves around your ability to generate quality leads for prospective future clients. It's a simple business.  It's all about lead-generation.  And, because of all the various types of brokers and referrers operating in the industry, it is with some certainty that you can say that when it comes to marketing for new clients, one size doesn't fit all.  Whether you are a career freelancing factoring broker or just an occasional part time cash flow consultant, developing a good marketing strategy that works personally for you is essential for your success.  You have develop a marketing plan and stick with it.  And when developing your plan, certainly everyone in the consulting industry knows, the more you know about your prospects and what characteristics make them GOOD prospects, the better.  With more than 32.5 million small businesses in the US, it's obvious that the market is wide open for your services and your options and goals you can implement that allow you to succeed living out your dream and being your own boss might be just a few new clients / accounts away.
Activating a marketing plan is easy if you know the demographics of your BEST prospective clients.  If you don't want to read through a bunch of boring research papers about your "targets", don't worry—we've got you covered. For those brokers who are looking for quick answers, we've prepared a small list of facts to help you out.
Small Business Statistics You Should Know
PLENTY OF CLIENTS OUT THERE:  According to the U.S. Census Bureau, in 2018, there are over 32 million small businesses in the U.S.
NEED CAPITAL:  Millions of businesses need your services.  Roughly 65% of new business owners start out with only $10,000 in capital.  Micro-businesses start out with as little as $3,000. Roughly one quarter start without any working capital at all.
SBA LOANS:  The average SBA loan for small business is $107,000 and the average non-SBA small business loan is $633,000.  Many of such loans are made through "alternative commercial finance specialists". (Yes…you can earn a fee on SBA loans)
FACTORING OPTIONS:  Factoring is the world's most utilized method of financing for B2B working capital solutions.  Eighty-Two (82%) percent of businesses fail because of inconsistent or insufficient cash flow.  Factoring is a powerful tool that allows business owners to replace working capital as it is used to provide terms of payment to exist clients, but even more importantly, attracting new business.
CASH-STARVED:   27% of small businesses cannot access the funds they need through traditional banking.  No financing often means no sales and not enough money to hire the workers they need. A certain percentage of small businesses fail because they can't fund cash customers.  Those unable to provide terms of payment prevents them from growing. Lack of payroll capital is one of the most critical funding requirements.
35% CONSTRUCTION COMPANIES DON'T LAST 5 YEARS: For factoring brokers, we all know that construction factoring is a "niche" area requiring a special factor, however, this is one of the easiest sectors to market to.
ONLY 64% HAVE THEIR OWN WEBSITE:  When it comes to locating prospects, one of the immediate problems you need to address is finding them.  Nearly one third of small businesses DO NOT have a website on the internet.  You will need to locate them on social media such as LinkedIn, Facebook and Twitter.
YOUR WEBSITE NEEDS:  Although may small businesses do not yet a website, don't make that mistake.  In fact, 92% of business owners believe that websites are essential for maximum sales even if their websites are not currently operational.
70% – 80% RESEARCH PURCHASES:   Customers these days need to research a company before they feel confident about making a purchase and this includes the decision to finance. As a broker / consultant, one of the easiest ways for prospects to find you is to check out your website and social media profiles.
61% INVEST IN SOCIAL MEDIA MARKETING:  Considering the number of small businesses in the US, your social media profile can be a great way to stand out from the crowd. Most of your prospects  tend to have a presence on programs like Facebook, LinkedIn, and Twitter.  As a broker, a solid social media strategy can help you inform your prospects about your important services, examples of sample deals you've funded, and can also serve as an easy way to get in touch.
Marketing Successes:  A 50-50 Split
When it comes to marketing for prospects in factoring and other alternative commercial finance products, the great news is that almost all types of marketing work.  In fact, year after year, through polls provided by the asset-based lending and factoring industry, most funders continue to evidence that roughly 50% of new clients are the result of direct marketing programs and 50% are the result of networking and relationship building.  That means for brokers, whether full time consultants or simply referrers working just a few hours a week, you can easily design a marketing program not only made for your level of marketing skills and talents, but also made for your budget.
Direct Marketing
For those brokers with a focus on direct marketing (telephone marketing, direct mail marketing, media marketing, etc.) one of the easiest ways to develop a such campaigns are by using the sales aids available at IACFB (the International Association of Commercial Finance Brokers) and their popular "Business in a Box" which includes examples and templates for…
Telephone scripts
Mail Stuffers
Post Cards
Cover Letters
Sales Stories
Classified Ads
Flyers
And More
Business-in-a-Box saves brokers with valuable design time by providing professional aids created using Adobe products such as Photoshop, In Design, etc. that most consultants are simply not familiar with.  This means that you can launch powerful direct marketing campaigns in a fraction of the tine normally due to the templates available through the standard training programs for the Freelance Factoring Broker and the Commercial Consulting Program at Campus IACFB.
Networking and Relationship Building
For all those that enter the freelance finance consulting industry with a part time vocation in mind, starting out with networking and building referral relationships, that generate leads, is the most common method used when starting out.  This is commonly due to the fact that the associated costs involved with such marketing campaigns are so low (or even nil) and also involve marketing skills that almost everyone already possesses.  Get started with…
LinkedIn:  Not only will you meet and build relationships with prospective clients, you will also develop relationships with factors and all types of specialized financiers.
Facebook:  Facebook Groups are a great way to find, connect, and build trust with your ideal clients. Learn how you can use them for marketing your financing business.
Twitter:  So easy to use that anyone can build networks, the "New Elon Musk Twitter" now will certainly attract thousand more conservatives (means more business owners) to this platform.
Local Associations:  Kiwanis, Lions, Rotary, and more.  Get active in all types of organizations where you'll meet local professional that can refer you business
Clubs:  What are your interests? Fishing, Sewing, Automobile Clubs, the local clubs available are endless.  I, don't ignore the many online clubs now available.
Your Blog:  One of the single biggest mistakes made by brokers and consultants is ignoring the power of blogging.  All websites using the WordPress platform for constructions feature a powerful blog.  "Feed" you articles on your blog using interesting excepts on your posts from Twitter and LinkedIn.
Your Website:  Absolutely essential and with a monthly hosting fee of under $20, you can be marketing effectively with social media, your blog and your website all less than $20.  When was the last time you found a home-business with a six-figure income potential you can operate for under $20 a month?
Plan Your Plan
Regardless what path you choose, all brokers need to lay out a marketing plan for lead-generation for a path to success.  As you will eventually understand, this is not a difficult industry to succeed in.  You do, however, develop some ways and methods for marketing you can implement early on to get you "in the marketing groove" and earning your first commissions and fees.  Make a quick list of some marketing objectives you can immediately start with.  Get your website up and immediately begin with the construction of your blog articles.  It's not only easy, but is a marketing tool you can use to work hand in hand with all direct marketing campaigns as well as all the powerful types of social media you can join for little or no capital required.
Comments?  Join us on the IACFB Factoring Broker Group on LinkedIn.